Dental Public Health and Oral Diseases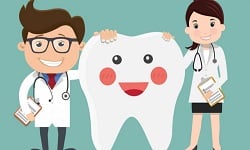 Submit Abstract
Register Now
Dental public health is specialty of dentistry that deals with the prevention of oral disease through the promotion of oral health. The objective of this is to deliver dental care to low income families by
Assessment: Documenting the oral health status of the children, assessing the status of water fluoridation in the community and identifying the barriers to dental access.
Policy Development: Developing policies to provide oral health services to low income, underserved and vulnerable children and making a rule of screening oral health of the children in the school
Assurance: Encouraging and coordinating efforts to provide oral health education and promotion in schools, clinics and community. Supply non fluoridated water supplies and high risk populations. Integrating oral health services into appropriate health, education, and social service programs.
Related Conference of
Dental Public Health and Oral Diseases
Dental Public Health and Oral Diseases
Conference Speakers
Recommended
Sessions
Related
Journals
Are you
interested

in