Day 1 :
Keynote Forum
Associate Professor & Post Graduate Teacher, Department of Prosthodontics, Crown & Bridge and Oral Implantology, Bhojia Dental College & Hospital, Baddi, Himachal Pradesh, India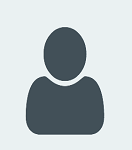 Biography:
Abstract:
Dental implants have always been a preferred choice as far as the prosthetic rehabilitation is concerned. Success of the prosthodontic treatment relies on the proclivity of dental implants in comparison to other prosthetic rehabilitation modalities i.e. removable and fixed. Although, the endosseous implants have always been a conventional treatment modality, the concept of BIG B i.e. Basal Implants in Dentistry is not a new one. They have been termed in a way keeping in view the length of the implant since they have greater length as compared to the crestal implants. Basal implants have always been in controversy with the conventional crestal implants keeping in view the active evidence based practices going on day-to-day basis.
In conventional implantology (Implants are referred to as crestal-type implants since they are inserted into the jaw bone coming from the crestal alveoli and whose main load-transmitting surfaces are vertical. The BIG B or Basal implantology has been given so many names in the past. It is also known as bicortical implantology, cortical implantology, bicortical, multicortical, corticobasal and very recently BIPS (Bone Implant Prosthetic System) is a modern implantology system which involves lateral or axial placement of the dental implants into the basal bone. The basal bone i.e. the framework of the human body provides excellent quality cortical bone as well as resistance to resorption has been the bone of choice while engaging the implants.
Dental Public Health and Oral Diseases
Location: webinar
Session Introduction
MD, Sao Leopoldo Mandic University, Brazil.
Biography:
Vitoria Aguirre Barion completed her Master's Degree at the age 26 years , from Sao Leopoldo Mandic University ( Campinas ,Sao Paulo, Brazil ). She is a Cosmetic dentistry specialist , and a professor at Instututo Darwin de Odontologia ( Cuiaba, Mato Grosso , Brazil ) She has published several papers in reputed journals, and is a proud American Dental Association international member.
Abstract:
Aesthetic dental procedures are are more and more frequent on a dental practice routine. For many years , the most recomended material to fulfill both patient and professional needs was ceramics. Longitudinal studies involving the effectiveness of composites restorations have been carried out, with the aim of offering a safe and long lasting alternative to the mutilated patient, whether by abrasion, attrition, malocclusion, or dental trauma. Until the nineties, the composite resin was a discredited alternative for recovering severly mutilated anterior teeeth . This happened based on its poor resistance or incompetent bonding , towards the aesthetics and longevity needs to the patient. However , the resistance of resin materials developed in the last 20 years , as well as the greatness of finishing and polishing , made composite resins widely accepted and , therefore, indicated . This study presents a clinical case report carried out at a dental practice, where a severely mutilated dentition due maloclusion was rehabilitated through a semi direct technic , performing adequated aestetic , function and phonetic for the pacient.
General dentist, DMD, MBA, USA
Biography:
Dr. Jeremy Krell is a general dentist and experienced investor with a business background. He has raised rounds and generated returns for investors at 10 companies, sold three, and acquired two more as a key operator. Dr. Krell oversaw provider and clinical growth initiatives at a subscription oral health company and has since built the Barchester Bay Group, a portfolio consisting of over 30 separate ventures. Dr. Krell is an angel investor and sits on the boards of several healthcare and dental startups. He has a 15+ year proven track record with startups, multi-million dollar fundraises and acquisitions.
Abstract:
What is a seed stage startup? A Series A startup? Managing Partner of the first independent Venture Capital Fund in oral health unveils why oral health startups are fast becoming top of mind for investors—specifically digital technology, dental services, biotech, consumer products, payments, reimbursement and access to dental care. You'll learn why it's key to invest at seed or Series A stages, and the right time to take the investment leap, including how to prepare. You'll also delve into what Venture Capital Funds look for in startups and how they help those they invest in. Plus, you'll walk away with insight into the value of "smart" money and an active investor and why they're important.
BD, National Autonomous University, Mexico (UNAM)
Biography:
Jorge Jasso-Cuéllar has completed his bachelor´s degree at National Autonomous University of Mexico (UNAM). Realized a short intership at the University of Western Australia (UWA). At the moment working at the Ayotzinapa´s comission at Mexico Goverment.
Abstract:
In this research, Kieser's method was employed to scrutinize whether the anterior dental arch (canine to canine) can be applied to identify a person for forensic individualization. This study was performed in 207 plaster dental models selected from the National Odontological Collection-UNAM; these models were before and after orthodontic treatment. We applied a 2D and 3D (photographs and surface scan) geometric morphometric approach to analyze shape with a biodistance method using principal component and cluster analysis. Both approaches achieved individualization rates above 95% of correct classifications, although 3D was more precise and with less amount of mimicry and incorrect classifications. This pattern of identification is constant even when an orthodontic specialist has treated the individuals. Assembling all the results exposed here, this research supports the anterior dental arch individualization hypothesis in a Mexican sample, as Kieser proposed. It is established that the anterior teeth' incisal surfaces are unique and allow to be used as individualization variables, increasing their likelihood of mimicry or incorrect classifications when they have undergone orthodontic treatment. Consequently, the current research supports the theory of the unique factor in the dental arches, based on a sample and analysis with greater statistical weight, reliance on morphometric methods, contemplating the measurement error, databases for comparison, and the report of the percentage of incorrect classification and mimicry.